Welcome to the Deeper Learning Hub resource center. Here you'll find free resources for educators, families, and students who want to create opportunities for meaningful learning during the COVID-19 pandemic.
Deeper Learning in a COVID Compromised Context
An engaging discussion with a panel of community experts about how we can leverage distance learning to reimagine deeper learning. Panelists Ron Berger, Shanti Elangovan, and Jim May present multiple perspectives on the integration of Deeper Learning in home-based or virtual contexts. 
Deeper Learning via Distance Learning: For Teachers, By Teachers
A panel of K12 teachers presents ways that different schools are approaching the integration of Deeper Learning in home-based or virtual contexts, illustrates what Deeper Learning via Distance learning truly looks like in practice, and shares ideas for cultivating connection and nurturing relationships with students.
#COVID19PBL Nationwide Exhibition of Learning
What does meaningful and authentic work look like for students during the COVID-19 pandemic? A collaboration of 140 educators led to this exhibition of learning featuring 5 students from around the country sharing their learning from their various #COVID19PBL projects.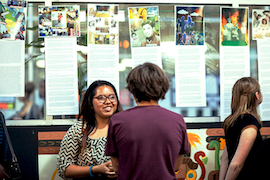 Share Your Learning provides toolkits for virtual exhibitions, student-led conferences, and presentations of learning. Find meaningful ways to connect students with authentic audiences for their work.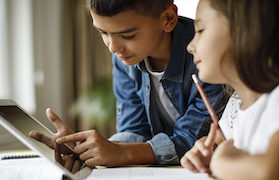 A blog post containing projects from the PBL Works project library that can be adapted for individual or remote learning. Resources for Pre-K through 12th grade projects.
For Students and Families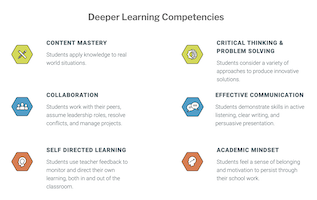 Overwhelmed with too many resources? Just try this one! Cultivate curiosity through at-home project based learning. This step-by-step guide will help you design a project based on your student's interests. This can be adapted for Pre-K through 12th grade students.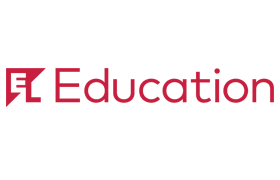 EL mined their collection of student projects—the world's largest collection of quality student work—for projects that kids can do at home. They chose some simple projects that can be done in one session, and others that may take a few days or more.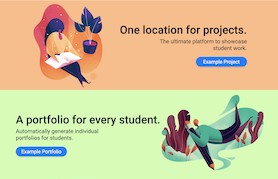 A free platform created by students for students to document and share their projects with others. It is easy to use for both students and teachers, and encourages student voice in their learning.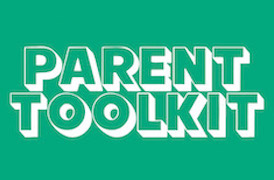 Resources include advice, benchmarks, conversation starters and other tools to help parents support students' social emotional development. Resources are organized by age.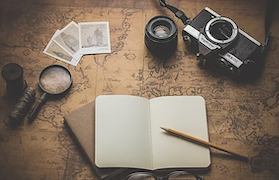 Each week, inquirED will release a week-long, interdisciplinary inquiry that explores the question: How can we stay together when we're apart? The mini-inquiry builds over the course of the week and guides students to create a project that shows their learning.