has ended. Please join us for DL24 March 26-28, 2024!
We have appreciated our time with you at DL23. Gathering 1,200 deeper learners from around the world brought us joy, delight, and a lot of hope for the future of education. Thank you for being a part of this movement and we hope to see you at DL24 on March 26-28, 2024!
Celebrating a decade of Deeper Learning!
You're invited to share space with change-makers from all over the world for an immersive collective experience focused on student centered learning!
We started Deeper Learning in 2013 to share space with educators in imagining what school can be in a way that felt joyful, reflective, and inspiring.
A decade later, Deeper Learning is so much more than a conference–it's a transformative learning journey that will expand the way you think about education and provide you with the tools to implement meaningful change. Find your people and join the deeper learning movement!
Where insight & inspiration are always on the menu
Your voice matters at Deeper Learning! DL 23 provides ample opportunities to dig in with fellow participants, share your experiences, and learn from students as well as educational luminaries.
The event launches Tuesday, 3/28 at 1p and concludes Thursday, 3/30 @ 1p. Whether you want to dive into workshop sessions, engage with educational luminaries in the den talks, or be inspired by dynamic keynotes, DL23 offers you voice and choice in how you spend your time.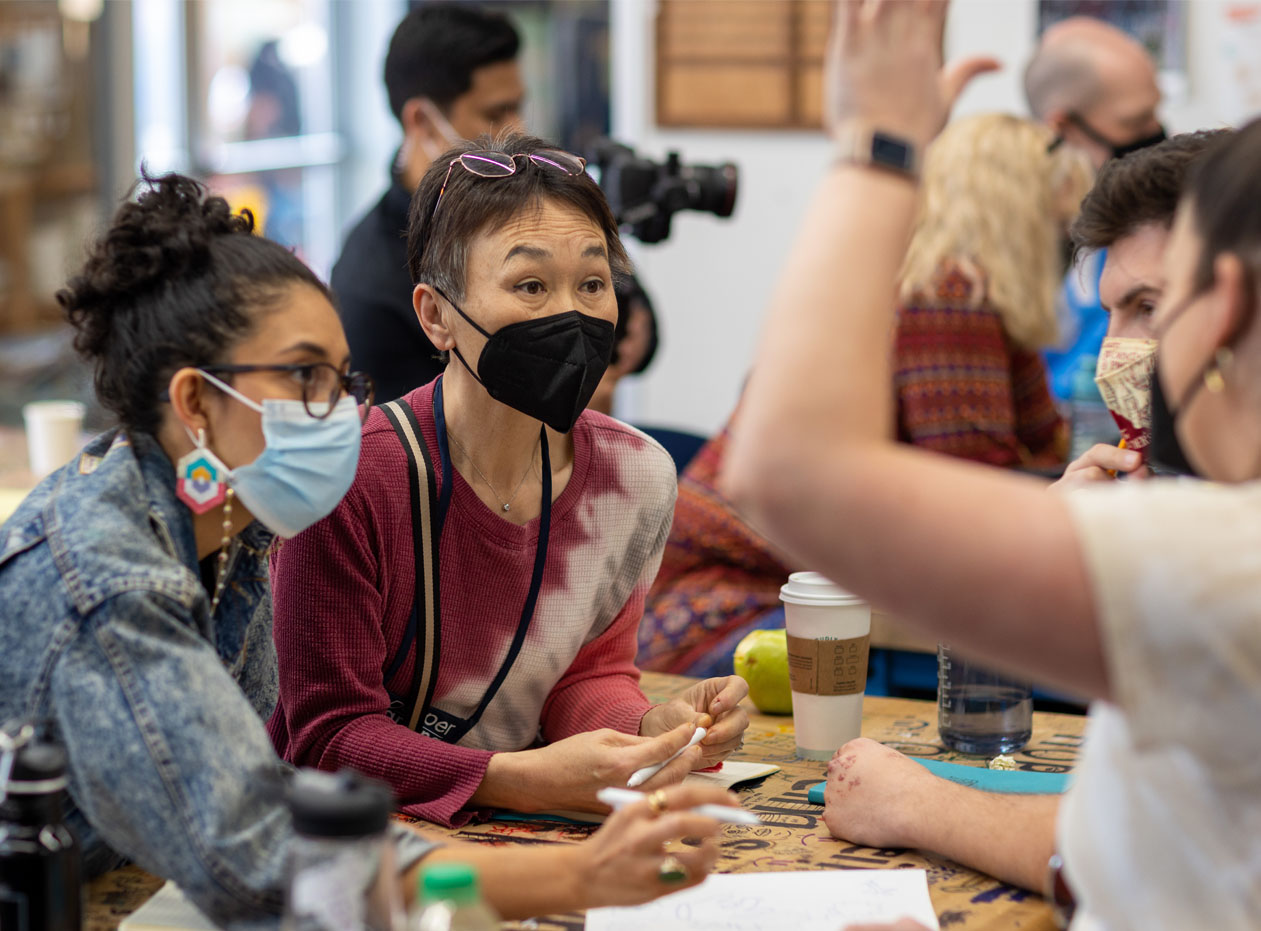 Day 1 Tuesday March 28 1pm-8pm
At Deeper Learning, you're never a passive participant. After the collective conference kick-off you'll engage with other attendees in small group sessions, workshops, and den talks. Reception and dinner included.
Day 2 Wednesday March 29 8am-5:30pm
At Deeper Learning, we learn by doing. Experience deeper learning yourself through our full-day, immersive deep dive sessions. Students are at the center of this work and will lead attendees through reflection and dialogue in a Share Your Learning Showcase. Breakfast and lunch included. Social hour optional.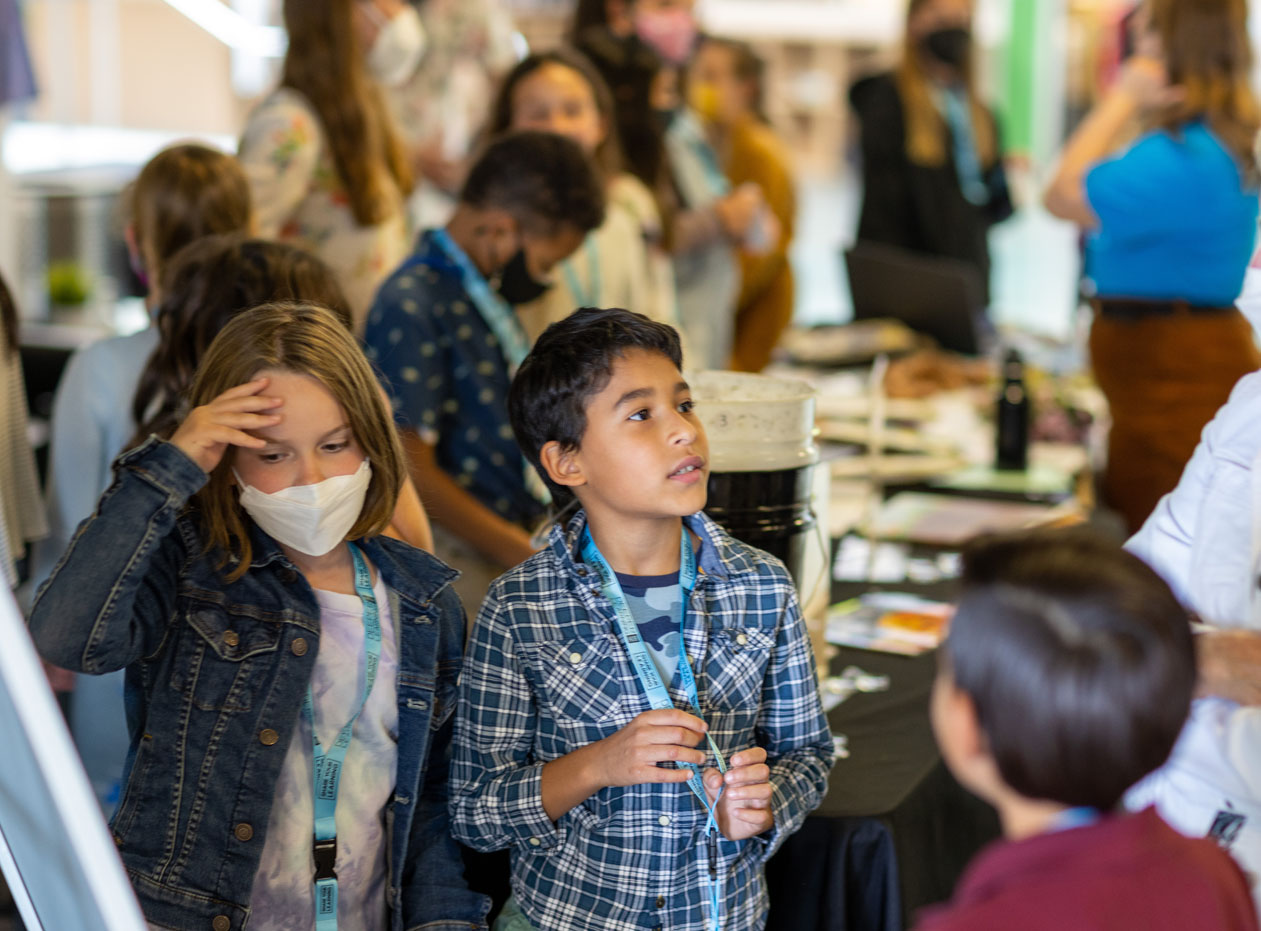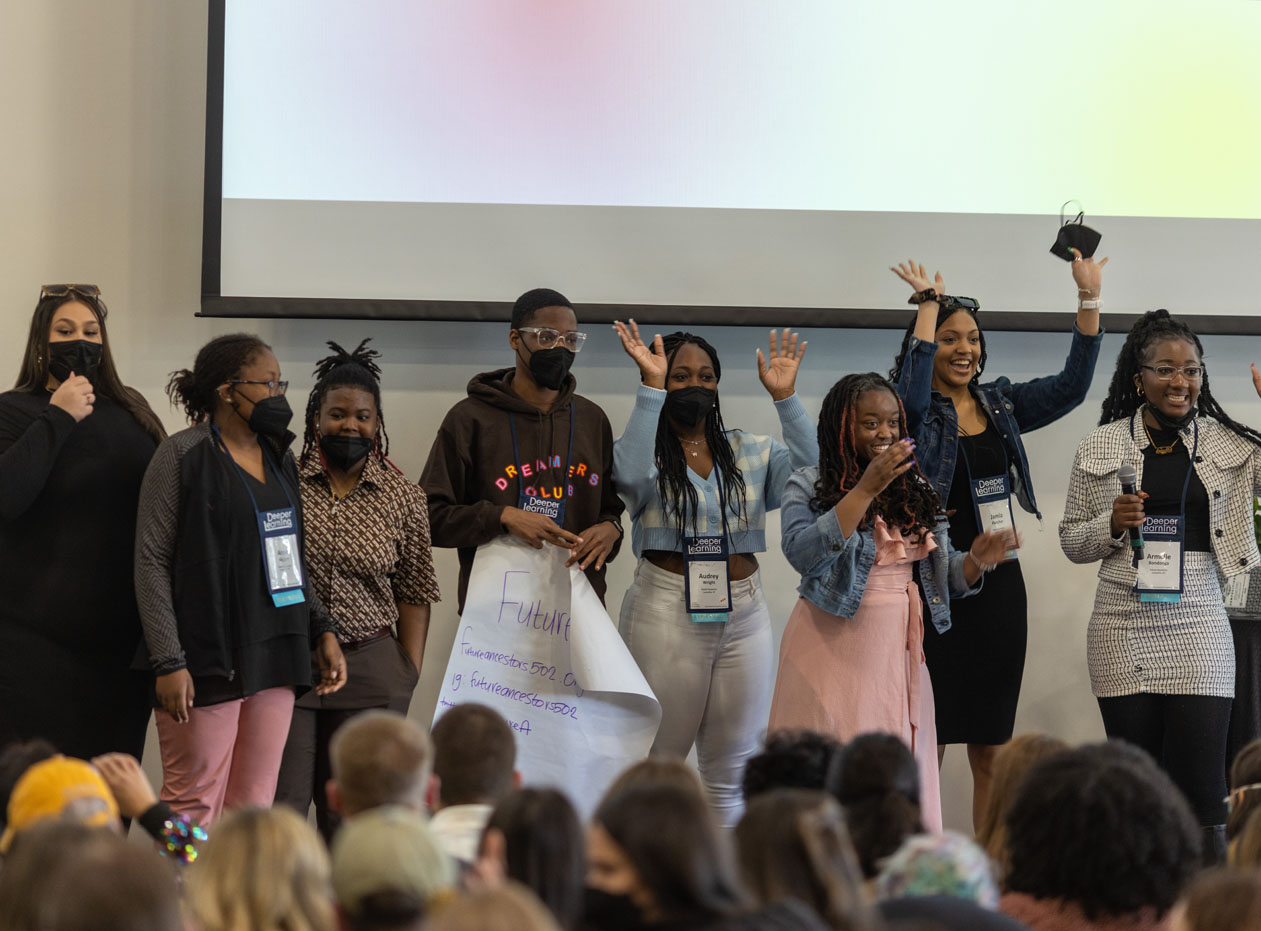 Day 3 Thursday March 30 8am-1pm
At Deeper Learning we put ideas into practice with meaningful dialogue and collaboration. You'll engage in a second round of group sessions, workshop, and den talks before concluding with a can't-miss closing keynote! Breakfast and lunch included.
DL23 Conference Extension
Extending learning beyond the classroom
Want to extend your DL experience? Join a full-day (9am-3pm) place-based experience that will take you around San Diego on Friday, March 31! Explore a slow paddle in San Diego Bay and learn about the land from scientists and Kumeyaay. Breakfast and Lunch included. These optional conference extensions are limited, so be sure to register soon!
The 10th annual gathering of deeper learners from across the globe will be brought to you as an in-person event in San Diego. Seats are limited so register now to save your spot at DL23!

Don't miss this opportunity to join us for dynamic keynotes & den talks, immersive workshops & deep dives, conversations over delicious meals, and some stylish Deeper Learning swag!
Regular Registration Rate – $1,050
Explore HTH and San Diego
Deeper Learning is hosted at the High Tech High Graduate School of Education in Point Loma San Diego. With the innovative and inspiring High Tech High schools as the setting for this immersive experience, attendees are embedded within the context of what deeper learning is all about. Our campus is close to the Gaslamp, Little Italy, Barrio Logan, and several beaches so you won't miss out on all that San Diego has to offer during your visit.
Courtyard Marriott: Liberty Station
2592 Laning Road San Diego, California 92106 (2 minute walk)
 Discounted Group Rate: $259.00 plus tax
Phone Reservations: (800) 321-2211, reference Group Code DLC
Homewood Suites by Hilton: Liberty Station
2576 Laning Road San Diego, California 92106
Discounted Group Rate: $269.00 plus tax
Phone Reservations: (800) 225-5466, reference Group Code DLM
Holiday Inn: San Diego – Bayside
4875 North Harbor Drive, San Diego, California 92106 (15 minute walk)
Discounted Group Rate: $175.00 plus tax
Phone Reservations: (800) 662-8899, reference Group Code RWN
Towneplace Suites San Diego Airport | Liberty Station
2311 Lee Court, San Diego, California 92101 USA (13 minute walk)
Discounted Group Rate: $209.00-$229 plus tax
Reservation Information: Reference Group Code HHHHHHA
Interested in sponsoring DL23?
Whether it's sponsoring conference events or sharing resources with attendees, sponsorship will allow you to connect with educators who are making change happen in their region.
Your safety is our priority
While it is challenging to predict what the guidelines will be for in-person gatherings this spring, we are committed to prioritizing the health & wellness of all those in our learning community. We appreciate your patience until we update Covid-19 protocols when we get closer to the event.
Inspired by folks like sam seidel and Anjel Newmann, Aisha Bain, Allyson Tintiangco-Cubales, Ashanti Branch, Chris Emdin, and Jeff Duncan Andrade? Ready to build a new future for schools?
Your community is ready. Come to DL23 and join innovators, disruptors, and motivators who have helped to build a movement for schools that prepare students to live out their unlimited potential.